Chance of rain: 0%. Beyond your outdoor BBQs and rooftop meet-ups, here are 4 ways to transition to the new season:


1. Enjoy food that's in season
Which local produce is at its peak in your region? Go for that. Eating in-season means the food will be at its tastiest; nutrients at its peak. Things to watch for during the summer: dehydration and—because we're all human—getting over excited with treats like corndogs and ice cream at summer fairs. Woman's Day recommends fruits like watermelon and oranges for their high water content while Men's Fitness suggests vegetables like cucumber (hydrating) and tomatoes (contains antioxidants for aiding your immune system).
Now, why stop at eating your food? Consider some DIY skincare recipes by Little Green Dot. These conveniently incorporate basic kitchen ingredients. Her cacao-infused Beauty Bliss Balls look good enough to eat and her scrubs are simple to follow. For these recipes, you can use Big Tree Farms' raw cacao powder, coconut sugar in lieu of brown sugar, and as a honey replacement, coconut nectar.


2. Spring clean your kitchen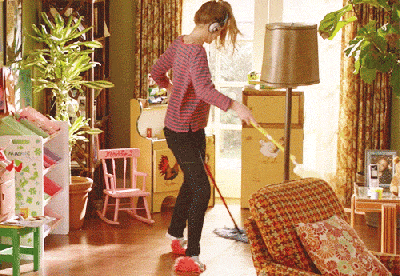 Standard spring cleaning may have rid your space of dirt and dust mites, but what about your perishables? Warmer temperatures can mean more bacteria risk. Revisit the contents of your refrigerator, freezer, and pantry to know what's meant to stay, what has to go. StillTasty lists the shelf life of food items. What's particularly practical is how they get specific. Example: Apples. Are they whole or sliced? Cauliflower. Fresh or commercially frozen? Then there are tips to extend the life of food such as for sugar: "To moisten [hardened] brown sugar, place a cut piece of apple in the package with the sugar, reseal and leave overnight." Questioning their credibility? The origin of their sources is explained here.


3. Spend time with family
Don't let your to-do list get you down. Summer is the season for the great outdoors! If you've got kids and reside in America, the government's "Every Kid in the Park" program grants free access to fourth graders and three accompanying adults to more than 2,000 federally managed parks, lands and waters. Get a pass on everykidinapark.gov. Also, 2017 is the year to visit Canada. To celebrate their 150th anniversary, a "Discovery Pass" offers free entrance to their national parks, historic sites, and marine conservation areas.


4. Don't forget the pets
"Woof! What about us?" While you've taken care of yourself and family, know that seasonal transitions may impact your pets too. Wash, then properly store previous season's clothes. If you had let their fur grow, now's the time for a trip to the groomer to avoid the accumulation of ticks and fleas.

Does your pet love to run around your garden? Note this list of toxic plants. Lastly, go for animal-friendly cleaning agents. This page by the American Society for the Prevention of Cruelty to Animals® (ASPCA) determines Poisonous Household Products poisonous household products. However you choose to observe this season, remember that it's temporary—so make hay while the sun shines.


However you choose to observe this season, remember that it's temporary—so make hay while the sun shines.